Education to survive
Participation to the ludum dare 41 "Combine 2 incompatible genres"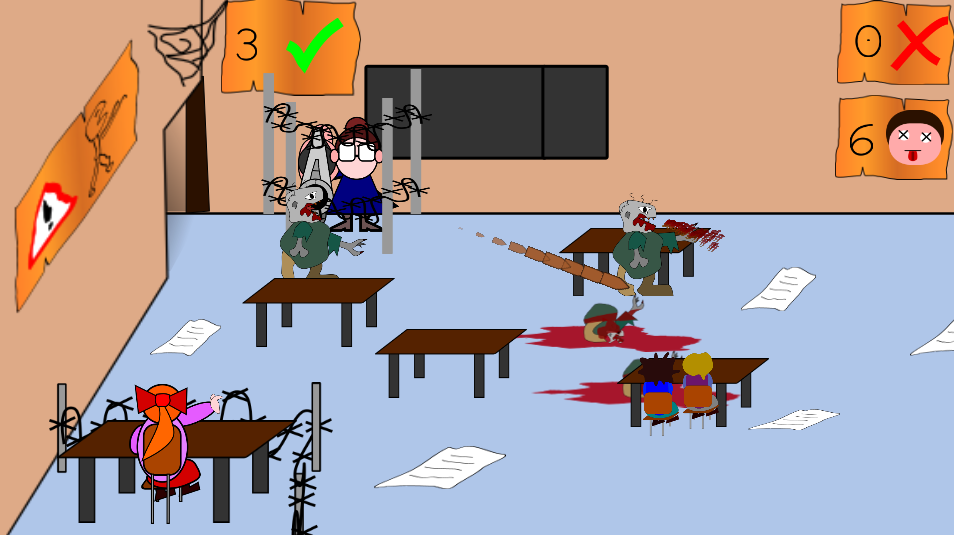 Survival education game

The world has changed, zombies are everywhere and humankind needs to be strong.
That is why kids are prepared to face reality since elementary school.
Play as a little girl taking maths classes with a severe schoolmistress and dumb zombies!
[Update] After feedbacks, I changed the mathbox font so it can be more readable You can find both original files and updated files for windows, macos and linux below.

The game playable on this page is the edited one.

-Every graphics is drawn by me with inkscape.
-I borrowed the sound effects on free sound banks on the internet and worked on them with audacity, but the music track has been fully composed by me with Bosca Ceoil.
I chose to be rated in Audio, even if all is not self made. Feel free to down vote if you do not agree, I can understand.
-The game is made using godot engine 3.0